10 Best Factory Shops Where You Can Shop Online this Christmas in South Africa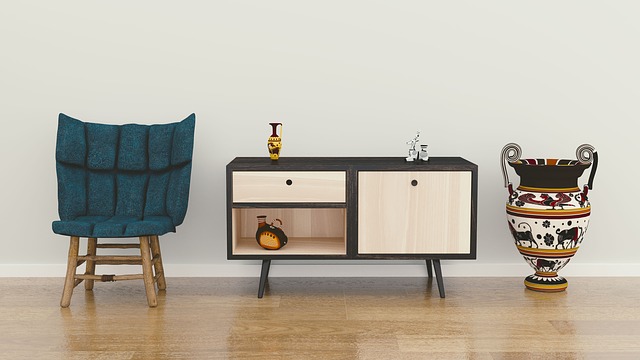 Ask anyone who has ever tried to do shopping in South Africa just before Christmas and they will tell you that people literally step on top of each other. It doesn't matter whether you are shopping at your local mall, the CBDs of various cities in the country or at the affordable factory shops, the experience can leave you drained and moody. However, the crowds can be avoided. All you need to do is know the best factory shops in South Africa where you can shop online.
1.      The Toy Factory Shop
If you want to be in your kids' good books this Christmas, you certainly want to know a thing or two about The Toy Factory Shop. Even though the toy factory shop only has two brick and motor outlets in South Africa, their online shop delivers right across the country. To place an order, visit their website. If your order is above R400, delivery is free. Order less than R400, attract a 150 rand delivery fee. A specific list of areas where they deliver for free can be downloaded from the company's website.
2.      Decofurn Factory Shops
Are you looking for a Christmas present that someone you love will never forget? Visit the Decofurn online store and select one of the products imported from the East. Decofurn's promise is that every piece you see in their online shop is a product of careful selection. They also promise that stock of most products advertised is immediately available. After payment, whether cash or through lay bye, you chose whether you want to come and collect, or you want them to deliver.
3.      Big Blue
Those who plan to beat the Christmas blues already know that at Big Blue, you get everything you may ever imagine. By everything, we are talking about ladies clothing, T-shirts, and gifts for everyone. Online shoppers can expect free delivery, not only around South Africa but anywhere in the world. If you want to gain information about specials as soon as they are released, you can subscribe to their newsletter on their website.
4.      Beauty Factory
If you don't spoil yourself this Christmas, you are the one to blame because the Beauty Factory shop has made it so easy. If you believe that someone you love deserves some pampering this Christmas, you don't have to worry that one of their concept stores is not located where you live; just visit their website and select what you need.
5.      Zando
Talking about online shopping in South Africa this Christmas without referring to Zando, would be a travesty. This name has come to be associated with the pleasures associated with online shopping. Anyone hoping to get access the latest fashion and accessory trends for the whole family will get it all here. The great thing about this store is that it is open every day and every hour of the year. Every order qualifies for free delivery, no matter how small it is.
6.      Pringle of Scotland
This Christmas, you don't have to be in Scotland to access the finest fashion from Pringle of Scotland. You just need to have an internet connection. To access fashion available from the Pringle Factory Shop, all you need to do is to visit their website and register a profile. From this factory shop, you can get access to women's knitwear and dresses. For men, they stock an array of knitwear and trousers. To know more about new products and launches, you can sign up for their newsletter.
7.      Chick Shoes Factory Shops
Christmas in South Africa is not Christmas unless you are putting on a new pair of shoes. However, you don't have to wear out your shoes out trying to get a new pair; just visit the Chick Shoes online factory store and select whatever your heart desires and your pocket can afford. The great thing about shopping in this online store is that you can buy stuff as soon as it arrives. Once you have selected the shoe you want, you can also select a handbag to go with it. All this will be delivered right to your doorstep before Christmas.
8.      Woolworths Factory Shops
In South Africa, Woolworths has generally curved itself a place in stores that are considered expensive. However, you can still get Woolworth's stuff at much lower prices if you visit the company's factory shop. To shop online you will need to register a profile on their website, add the stuff to a basket, check out the basket and then wait for your delivery. The great thing about the Woolworths factory shop is that you get everything under one roof whether it's food, stuff for men and women, kids, homeware or beauty.
9.      Grabit Online Store
There is one promise that the people at Grabit make; they work relentlessly to ensure that the products in their online store are not only of a high quality but also come at unbeatable prices. This ensures that everyone's needs this Christmas are met. Even though the products you get from this shop are trending, they are also functional. The good thing about shopping at Grabit is that you can get anything from kid's toys, solar, beauty products, luggage/travel, outdoor and pet. If you buy products from this shop, you expect delivery between four and seven days.
10.  Deco SA
If you are looking for flair this Christmas, you need to try Decosa.House. It started doing business in 2017. The promise made by the people at this homeware online store is that they are driven by their passion to deliver to users the convenience of virtual shopping which is combined with a flair for design elements and interior decorating. Buyers can track their parcels during the delivery process so that they know where exactly they are at any given time. Products you can expect to get from this store include lighting, bakeware, and outdoor.