Changing weather calls for changing times, especially in the corporate setting within South Africa. While people's attires are more likely the most ostensive of this change, this may also imply a drastic shift regarding the one major element of the interior layout in the actual office space—the furniture. 
The furniture has always been an essential part of any modern interior design. So, where can we find places to buy the best office furniture in South Africa? Well, we can find them around office furniture shops in Coricraft, Makro, Office Group, and AllOffice.
Here is a list of Honorable Mentions that you can consider:
Missing this special element of any interior can make any place looked Spartan or feel secluded and thus invoke some pondering whether the place is inhabited or not.
There is simply something about seeing an "almost empty" room that provokes the senses far more different than an elaborated one.
While you could go traditional and see first-hand the products before making a purchase by heading to physical retailers, there are also online platforms which not only offer convenience but also sell similar quality products.
9 AMAZING PLACES TO BUY YOUR OFFICE FURNITURE (2019) Click To Tweet
Like in any booming business, there is no place for any company to leave potential clients doubt in the way they operate their stage business, especially in South Africa.
Intuitively, this meant giving their possible customers the right impression about it as soon as they entered the premise of the enterprise building. In as much the same way that a person is judged first and foremost for his appearance, an operating commercial enterprise itself is adjudicated based on the conspicuous.
Fortunately, there will not be any business unit in South Africa that has to close shop simply because of failing this one major aspect of branding. Not only is the country known for its sensible taste in interior design, but there are also a handful of shops that have seasoned their stay to fill that certain business demand.
Whether big in stature or still a startup, there are plenty of furniture items to choose from as a business and, also as important, a number of credible stores to buy them reasonably priced from.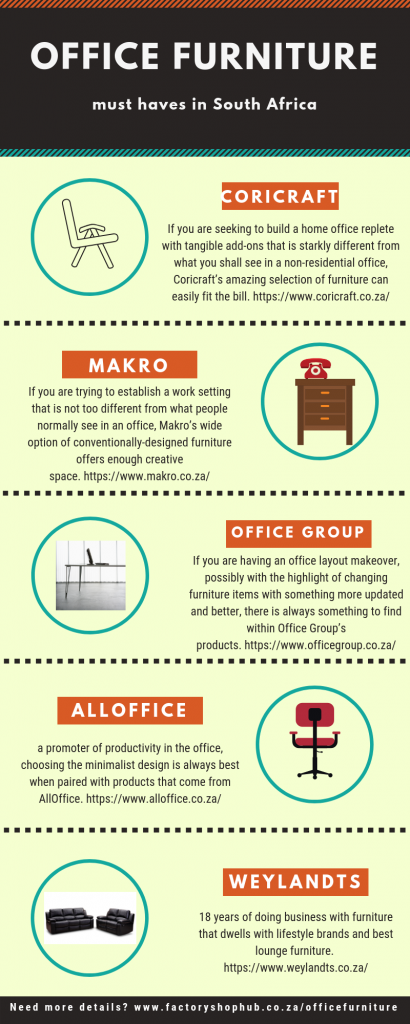 Here is your list of shops that sell office furniture in South Africa:
1. Coricraft
Many offices adhere to certain patterns that they make all the same, sometimes to a fault.
Of many things, this is often implied by the presence of furniture that is too eerily overused to a point of cliché. Coricraft seeks to defy this notion by offering its customer furniture designs that, while similarly functional as the common, are too distinct to appear refreshing to the senses and the mind.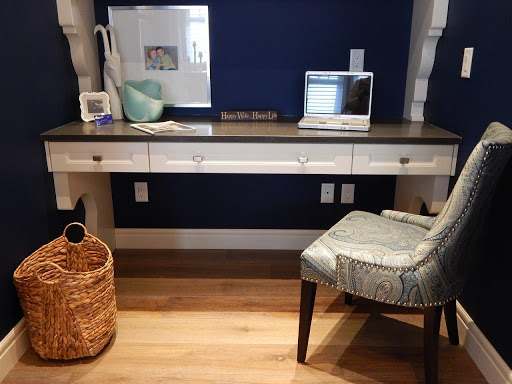 Credits to ErikaWittlieb/Pixabay
Featuring furniture designs that are deemed exotic for most people, Coricraft aims to establish itself as a company that does not stick with the usual norms through its sold products.
As outlandish as the appearance of the company's furniture may come, it takes a special kind of office for these materials to fit seamlessly with others.
While some may easily fit in with the normal conventions, some may actually require an altogether set up, such as particularly a home office.
If you are seeking to build a home office replete with tangible add-ons that is starkly different from what you shall see in a non-residential office, Coricraft's amazing selection of furniture can easily fit the bill. [See their huge selection from here.]
2. Makro
There is nothing wrong with sticking with what common intuition would expect from an office. Not only is a setup like this easily understood and acceptable by many, but there is also literally something to be fascinated about it with just a bit of creativity.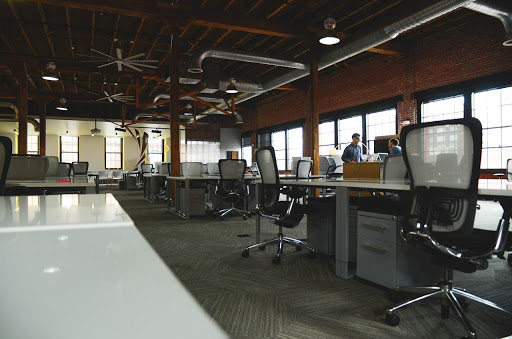 Credits to StartupStockPhotos/Pixabay
Adhering to the conventional constructs of the office furniture, Makro does not really try to separate itself from the pack.
But while being groundbreaking may not be its most telling description, it nonetheless tries to innovate from the usual by selling products that have a unique flair to them, more or less suited to a particular person than others.
If you are trying to establish a work setting that is not too different from what people normally see in an office, Makro's wide option of conventionally-designed furniture offers enough creative space.
While following the dictates of the usual convention may be a similarity which this type of workspace design could share others with, it does not insinuate uniformity to how it's traditionally done. [See their huge selection from here.]
3. Office Group
The world of business is an ever growing process. Year after year, many about the industry changes as if though living to the ideals that there is nothing more constant than change.
As a business which specialized in decorating the corporate office, no other entity in the business is more privy to the idea of embellishment of the office than the Office Group, a business enterprise renowned for selling a large assortment of high-quality and sophisticatedly-designed office furniture.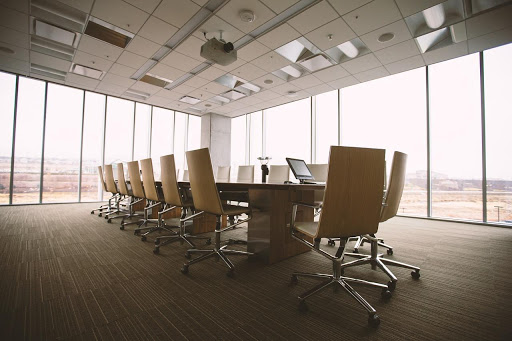 Credits to Free-Photos/Pixabay
Encompassing a wide choice of modern and gorgeously-looking furniture stuff for the office, one of the major selling points of the Office Group is in its ability to modernized what could possibly be aging offices stuck in a certain timeline or even grooming newly-established companies.
Featuring blueprints that are distinctly more elegant than their former renditions had been, Office Group's amazing array of products is overwhelmingly large and astounding to look at.
If you are having an office layout makeover, possibly with the highlight of changing furniture items with something more updated and better, there is always something to find within Office Group's jaw-dropping list of products. [See their huge selection from here.]
4. AllOffice
Meeting modernity and elegance has been the hallmark of AllOffice for its range of office products that are not only present-day looking but are remarkably beautiful as well.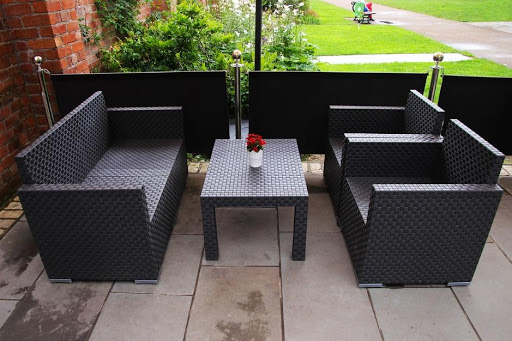 teramakasih0/Pixabay
Setting up the office that does not only feel up-to-date and relevant is the primary selling point for AllOffice's lineup of office products.
But, like most efficiently-designed workspace, less becomes more when an array of carefully-chosen stuff from AllOffice is placed seamlessly with one another, even if the overall motif is minimalist.
If establishing an office that contains much in its bulk is becoming an impedance rather than a promoter of productivity in the office, choosing the minimalist design is always best when paired with products that come from AllOffice.
While each has enough beauty to behold, combined with an array of interworking office stuff, the interior becomes a gallery of stunning materials. [See their huge selection from here.]
Show us your designs!
So, what is your work office going to be like? Will you start organizing your office to increase collaboration or get your meeting rooms a revamp to better accommodate clients?
Send us your design and office furniture arrangement through the contact us page and we will feature (top five) and share your ideas and tips about making the best possible workspace.