Consumer retail giant Ackermans has been providing South Africans with high quality clothing at reasonable prices for just over a century.
Started in 1916 by founder Gus Ackerman the clothing retailer has grown from a single store in Wynberg, Cape Town to over four hundred branches throughout South Africa and neighboring countries.
Their growth was not as straightforward as most of their counterparts with many acquisitions and changes in management but the brand has come through strongly.
Gus, the father of Raymond Ackerman who founded Pick & Pay chose to sell the company instead of keeping it for his offspring. Forty six years after the first store the company was sold to Greatermans but then quickly sold to Edgars ten years later.
Edgars managed the clothing retailer for fourteen years expanding their stores to 34 before selling to the Pepkor group. Pepkor to this day still owns Ackermans and are largely responsible for its rapid growth and success. Their specialty has always been in building successful retail brands for the low to mid consumer market and the group has had just as much success in Europe and Australia.
Building a clothing retail empire in Africa
Ackermans has always had the attention of moms looking to buy high quality childrens clothing at reasonable prices. Contemporary designs using child friendly fabrics without costing an arm and a leg set them apart from other retailers and boutique stores.
Beyond the childrens wear they also sell a range of casual wear for adults and have over the years expanded to include more products. Homewares such as carpets, curtains, bahroom towels and accessories can be purchased at their stores.
The retail sector has immersed itself into offering cellular phones and other electronic devices and Ackermans offers the same to their customers. Customers that can also benefit from their range of financial services.
All these services and products combined with great customer care has contributed in extremely high ratings in the latest customer brand satisfaction survey compiled throughout South Africa. The brand achieved the second best score after Woolworths for overall customer satisfaction but has the highest loyalty numbers compared to their peers.
The company has also launched projects internally to save electricity and to give back to communities through social responsibility initiatives. Their energy conservation project that combined the careful control of lighting and air conditioning units in all their stores yielded a prestigious award at African Utility Week. The project saved the company millions in electricity, lowered their carbon footprint and educated their staff.
Ackermans stores in South Africa
With four hundred and eighty stores and growing each year, Ackermans under the Pepkor group has truly established themselves in South Africa. Expansion into other African countries seems imminent with stores in Botswana, Lesotho, Namibia and Swaziland already.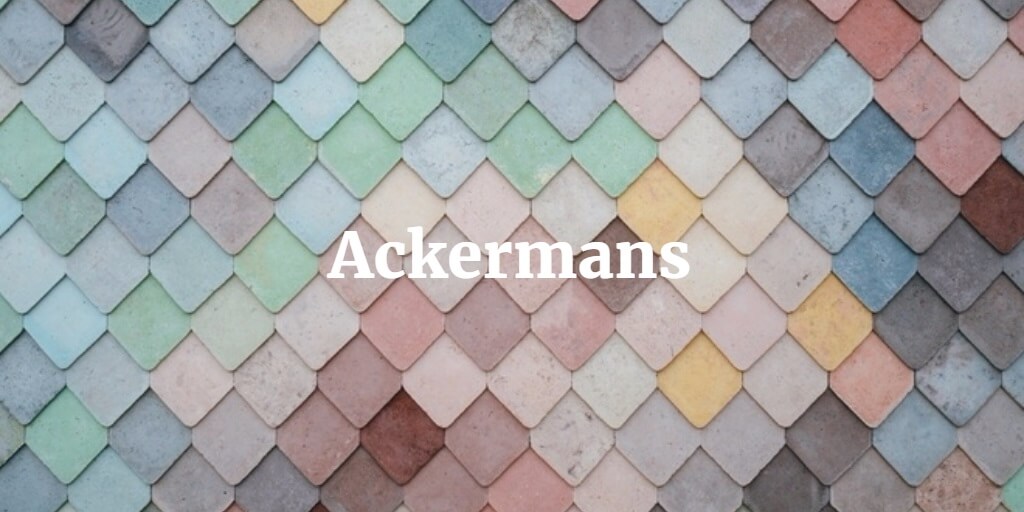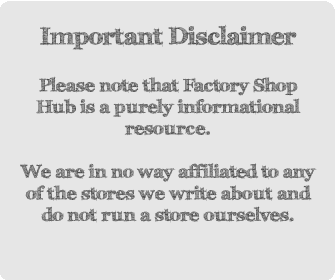 NB!
No open factory outlets for Ackermans at the moment but please check back for updates.
Sign up for daily deals!
Join our free daily digest for the best deals and special offers from brands throughout South Africa. Join free