Best Clothing Factory Shops in Cape Town in 2018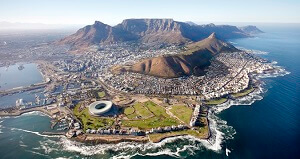 Do you know how they say that if you have never been in Cape Town you have never been anywhere? Well, there is some substance in this statement. This city, affectionately known as the Mother City, has some great attractions for both the visitor and the city resident. We are talking here about such placed as the Table Mountain, Robin Island, the District Six Museum, and the Cape Wine Lands. However, if you are planning to head to Cape Town anytime soon, there is no need to arrive there with bags and bags of clothes; there are many clothing factory shops from which you can get all the gear you want for whatever activity you will be up to while in the Mother City.
Earth Child Factory Shop
The Earth Child Factory shop promises that the clothes it designs are inspired by nature. One of the founders of this business noticed a demand for high-quality leisurewear made from natural fibers that no one was filling. So the company started designing quality clothing made with the aim of creating comfort for whoever would wear them. Over the years, the business has come to be famous for its brands Earthchild and Earthaddict.
The whole manufacturing process is overseen by a dedicated design and supply chain team. This team is responsible for the most important processes such as sourcing the right fabrics to creating and designing the kind of clothes that customers love to wear. Also, the business always endeavors to know where all the fabrics come from so that they could they manufacture in an environmentally responsible way.
For your convenience, you can shop from this factory shop from the comfort of your own home. They deliver for free on all purchases above the R750.
Bugzoo Factory Shop
The Bugzoo Factory Shop supplies exclusive clothing for the little ones. According to the designers at this factory shop, they make all their designs conscious of children's playful nature. They have been in this business since 1990. The business is the brainchild of a fashion designer, mother and clothing technologist: Bev Witte.
Over the years, the company has become famous for manufacturing and retailing clothes and accessories for both boys and girls. It has also achieved a reputation for producing quality and exclusive clothing. Owing to the fact that the garments are made specifically for children, they retain the capacity to be regularly washed without losing their shape.
In Cape Town, find this factory shop on the 6th floor at number 12 Ravenscraig Street in Woodstock or give them a call at  +27 21 447 8540.
Beaches Clothing
Unless you have been to some of Cape Town's pristine beaches, then you haven't been to Cape Time. However, before you head out to the beach, why don't you take some time to get yourself some beach clothing? The place to head to is Beaches Clothing.
This business has been part of South Africa's swimwear industry for the past 25 years. They supply both the local and international markets. Some of the advantages of buying from this shop are that they manufacture their own products. So, you don't have to pay more for the services of a middleman.
Find this business in Cape Town at Unit 1, 8th Ave Industrial Estate 69, 8th Ave, Maitland, 7405.
In Cape Town, give them a call on (0) +27 21 593 8891, or just send them an email at info@beaches.co.za
Traders Clothing Warehouse
If you still believe that wearing branded clothes is expensive, then you haven't been to the Traders Clothing Warehouse. Their promise is simple, get more fashion for less. In their stock, they have all branded chain store fashion for all the members of your family.
The Traders Clothing Warehouse started off as just one store in Cape Town in 1994. Over the years, due to the great success, they achieved with their customers, have grown to 18 stores within the region of the Western Cape. Costumers are drawn to this factory outlet by a number of features: good quality, low prices, and fashion that is always in fashion.
Find the Traders Clothing Warehouse at Unit 6 Table Bay Industrial Park, 11 Milner Road, Paarden Eiland, give them a call on (+27) 021 447 4725, simply pop in an email at info@twh.bz  or fill in your information on their website.
Rebook Factory Shop
Who says you can't have leisure and still be active? If you are planning to be active while you are in Cape Town, then you certainly need to know where to find the Rebook Factory Shop. Even if you are not planning to be active but just want some trendy leisure wear, this is the place you need to visit.
If you don't have all the time in the world but are still looking for shoes, clothes, accessories, shirts, socks, tank tops, socks, and bags, you can simply buy your stuff from this factory shop online from the comfort of your home.
In Cape Town find them at the Canal Walk Mall, Shop 491, Century City Boulevard or give them a call at (+27) 21 555 0772.
Anatomic Custom Clothing
Cape Town is a place for leisure. This is the reason why a clothing factory shop such as the Anatomic Clothing Factory Shop is a must. Their specialty is in the manufacture of cycling clothing. Over the years, the business has successfully expanded into different other sporting codes such as running and surfing.
One of the reasons why this business has been successful is their capacity to make custom clothing. Over the last 30 years, this has been their forte. In the last 12, they have perfected the art of digital sublimation; the reason behind their detailed and accurate print work. This is a good opportunity for those who are looking at branding. This has also made the business a favorite among a number of top companies in South Africa.
For more information, you can call this factory shop on (+27) 021 975 3549 or send them an email at shop.ct@anatomic.co.za