Best Factory Shops in Bloemfontein South Africa in 2018
June 22, 2018

Fabian Schar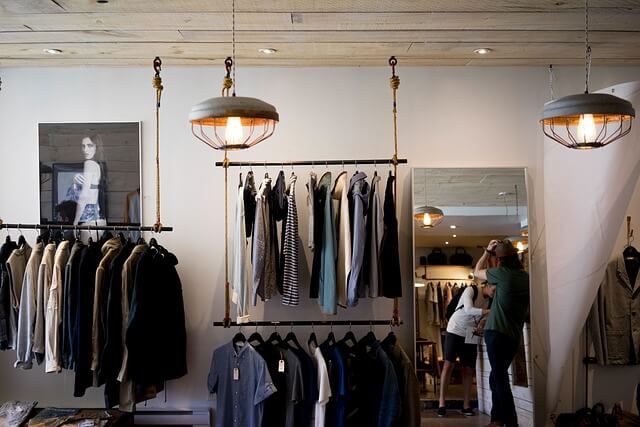 The name Bloemfontein means a "fountain of flowers". It is then not surprising that residents of this city affectionately call it the City of Roses. The reason behind this name is that this type of flower grows very well here. This city is significant for two reasons; it is the provincial capital of the province of the Free State, while also being the seat of the South African Supreme Court of Appeal. This city is also famous for its military statues inspired by the heroes of the Anglo-Boer War. It sits on the main thoroughfare in South Africa, the N1, spanning all the way from Beitbridge to Cape Town. Apart from all the serious stuff that happens in Bloemfontein, there is a great deal of shopping which happens in this city. In this article, we look at the best factory shops in Bloemfontein.
  Coricraft Factory Shop
About The Shop: If there is a factory shop that is the simplest choice for someone looking for value, affordability and quality in the same place, it is the Coricraft Factory Shop. Apart from this shop they have in Bloemfontein, they have another 50 stores in South Africa and across the border in Namibia and Botswana. This factory shop is famous for making couches using materials and fabrics specifically selected by customers. Add to this the fact that each couch you buy from this factory is manufactured in South Africa and you know you are playing your part in keeping jobs in South Africa.
Location: Loch Logan Waterfront, 105 Henry St, Willows, Bloemfontein, 9301. Telephone 051 430 3678.
Potential Deals: Check out the Augusta King Full Bed, Augusta Pedestal, and the Ava Dining Chair amongst other bargains you can select from.
Jam Clothing Factory Shop
About The Shop: According to the people at Jam, they have prices that will make you dance. You may think that the fact that they are affordable may be an indication that they are selling cheap stuff but you will be surprised that they stock big brands. Here, we are talking about your Disney, Kangol, Guess, Lee, the Smurfs, and Joe BLKZM. Jam shops are ever expanding across the country allowing people who would otherwise never have thought they could wear well known international brands to do so without having to pay an arm and a leg.
Location: 3 Bob Morrison St, Oos-Einde, Bloemfontein, 9300. Telephone: 079 706 4956.
Potential Deals: To enjoy great deals from Jam, apply for a loyalty card. Find out here how you can do this.
Material Mart  
About The Shop: In 1989, Material Mart opened its first store in Bloemfontein and today they have 5 stores. They owe their growth to the fact that they have come to be known as the place where you can get the latest fabric at the best price. If you are looking for catering linen for a wedding, funeral or any the function, speak to the people at Material Mart and they will custom make your material according to your requirements. This means that you do not need to hire material. Once it is yours, you can use it for more than one accession.
Location:        No 34 Charles Street, Bloemfontein. Telephone: (051) 447 – 0458
Shop 2, Nicks Corner, Emily Hobhouse Square, General Dan Pienaar Drive: Telephone: (051) 436 – 0491/2
Potential Deals. Look out for deals in fabrics for dresses, ethnic fabric, haberdashery, curtaining and upholstery and lots more.
Desley Meubels Furniture
About The Shop: Desley has been operating in Bloemfontein for almost 30 years. It started as a family business.  It caters for the needs of customers looking for all kinds of furniture. As the years have been passing, their range has also been growing. From this shop, you can get brand new, used, and antique. If you want to trade in your old furniture for something new, they will gladly accept it. You could also approach them if you want to get a valuation of your old furniture. Whatever you buy from the factory shop, you can expect to get it delivered right to your doorstep.
Location: 9 Ehrlich Street, Willows, Bloemfontein, 9301, South Africa. Telephone: +24 51 444 1638.
Potential Deals: You can get deals on some of South Africa's biggest furniture brands such as Grafton Everest. Look out for appliances such as fridges, washing machines, microwaves and lots more.
Outdoor Warehouse  
About The Shop: If you live in Bloemfontein and you call yourself an outdoor enthusiast and you still haven't been to the Outdoor Warehouse, then you need to think again about your claim. Otherwise head there as soon as you can to give your claim some integrity.  This is the factory shop where you can get that perfect outdoor gift for a special person, cooler boxes to keep your meat cool, tents to go on the hiking trip and the camping furniture to go with it. If your transform your outdoor with the stuff they have, you will never look at your home in the same way again.
Location:  Shop B3, Game Value Centre, Vereeniging Dr, Fleurdal, Bloemfontein, 9301
Potential Deals: The Outdoor Warehouse has monthly promotions and deals that you can check out on their website. You can also save by selecting a combo deal.
The Baby Boom Factory Shop
About The Shop: Have you just taken delivery of a bundle of joy in Bloemfontein? Then you should be getting yourself accustomed to the Baby Boom Discount Baby and Toy Stores. They are the leading suppliers of baby goods in South Africa. They sell stuff that is suitable for babies up to the age of 3. Apart from the shop they have on Bloemfontein, they have another 40 shops across South Africa. They are still opening more. They sell anything from travel products, car seats, nappy bags, high chairs, toys and baby monitors.
Location: Shop l32, Mimosa Mall Shopping Centre, Kellner Str. Brandwag, Bloemfontein Free State, South Africa. Telephone: 051 444 6743.
Potential Deals:  The Baby Boom Discount Baby and Toy Stores has some of the biggest range of walking rings you will get in South Africa.