Best Factory Shops in Kimberley in 2018
June 22, 2018

Fabian Schar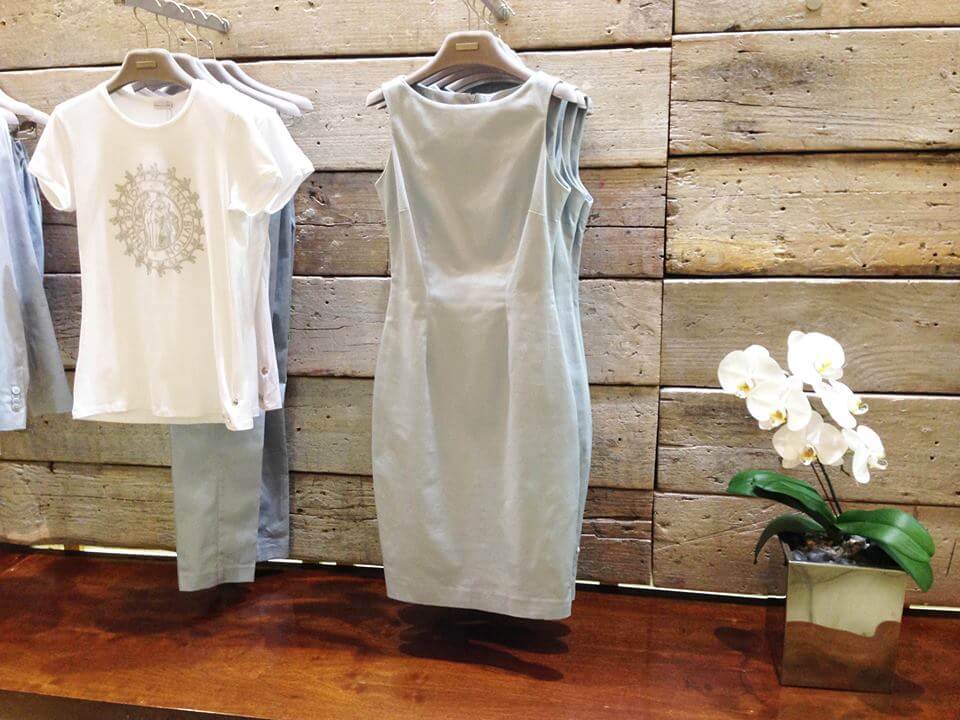 Kimberly is quite a famous city in South Africa. It is not only the capital but also the largest city of South Africa's Northern Cape Province. This city is famous for its massive diamond mine. It even had an important role to play during the Second Boer War. While the mine is now closed, the city is still thriving. As such, there are several factory shops in the city to serve the needs of the residents. The best factory shops in Kimberley cater for the needs of everyone, from the discerning buyer to the casual shopper.
Coricraft Furniture
About the Shop: Coricraft has become a renowned name in South Africa for the high-quality furniture it provides. The company has a massive range of products on offer. However, they are particularly renowned for their couches. They take great care to ensure the quality of the fabrics used in their couches. For example, their leather couches feature the use of 100% genuine leather.
They manufacture several kinds of couches such as the 4-seater, recliners, corner couches and more. Their dining, living room and bedroom ranges of furniture are top notch as well. Some of the types of furniture that they sell include barstools, dining chairs and tables, beds, coffee tables, display cabinets, ottomans and TV cabinets. They even manufacture furniture for home offices.
The Location: Coricraft has a store in Kimberley in the Northern Cape Mall located on Jacobus Smit Street. Its shop number is 71.
Potential Deals: The prices charged by Coricraft are reasonable for premium furniture. Their couches start at R2,295 while their beds have a starting price point of R4,995. The prices of their coffee tables start at R2,995 while their desks start at R995.
OK Furniture
About the Shop: OK Furniture is quite a popular chain of stores in South Africa. It does not just provide furniture but also a wide variety of appliances. They offer appliances from various reputed manufacturers, including international ones. As for their furniture, they are of a high-quality. However, that is not all. Their stores offer a variety of other items including flooring and even mobile devices.
Among appliances, you can find refrigerators, ovens, washing machines, stoves and a variety of smaller appliances such as irons, kettles and toasters. Their furniture collection is vast and caters to all the needs of a home or an office. From couches to coffee tables to desks and beds, OK Furniture offers all.
Location: In Kimberley, OK Furniture has two stores. One of them is on Bultfontein Road while the other is at the Shoprite Centre.
Potential Deals: OK Furniture keeps the prices of its products reasonable. Its refrigerators have a starting price of R1,899. Among furniture, coffee tables start at R999 while bed suites start at R3,499.
Mr Price Home
About the Shop: Mr Price Home aims to help its customers make their homes beautiful. It does not only sell furniture but also fabrics and home décor items. Their range is quite extensive and there is something for everyone here. Their furniture range is considerable and incorporates all that a person requires in a home, from dining chairs to patio furniture. They even have a special range of items designed for kids and babies.
Among home décor items, Mr Price Home provides wall art, vases, clocks and other decorative pieces. They also offer dining items such as dinnerware, table linen and bar accessories.
The Location: Mr Price Home has two stores in Kimberley. One of them is at the North Cape Mall and its shop number is 6. The other store is at the corner of Macdougal Road and Oliver Road.
Potential Deals: Mr Price Home provides discounts and runs promotions whenever possible. Their couches have a starting price of R2,500 while their dining room tables start at R1,600.
Baby Boom
About the Shop: When it comes to baby products, Baby Boom is easily one of the best shops in South Africa to fulfil the shopping needs. This chain of stores has a massive assortment of products for sale. They have everything that a growing baby or a new mother requires. They have products that only take care of a baby's safety but also his or her health.
Some of the basic items that you are sure to find at Baby Boom are nappies, wipes, toys, diapers and clothing. Additionally, you can get baby car seats, strollers, breast pumps and even baby cosmetics. It is also possible to get baby food and formulas here.
The Location: In Kimberley, Baby Boom has a store in the Diamond Pavilion Mall which is located at the corner of McDougal Road and Oliver Road. The shop number is 15A.
Potential Deals: Baby Boom tries to keep its prices as affordable as possible.
Beefmaster
About the Shop: Beefmaster is the shop you must visit when you want the best possible beef. This store is famous for its amazing range of delicacy beefs. They have a comprehensive range of beef cuts including prime rib, wing rib and fillet. Apart from beef, they also stock lamb meat. They take care to ensure the quality of the meat to ensure that it remains juicy and tender.
The Location: Beefmaster has a store in Kimberley at Stockdale Street.
Potential Deals: The prices charged by Beefmaster for its products are affordable and reasonable considering the quality of meat provided.
JAM Clothing
About the Shop: At JAM Clothing, it is possible to find a huge range of apparel. Nearly all kinds can be found here, from active wear to famous international brands. They stock clothes for the entire family. You can find shirts, jeans, tees and shoes among other things here, all of which are of a high quality. Some of the major international brands that JAM Clothing sells include Triumph, Lee and Disney.
The Location: JAM Clothing has a store at the Monument SPAR Centre. Its shop number is 5.
Potential Deals: The clothes sold at JAM Clothing are of a good quality but are sold at reasonable prices.