Best Factory Shops in Pretoria in 2018
June 22, 2018

Fabian Schar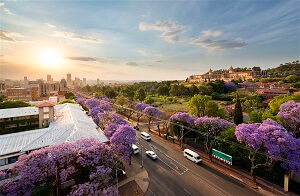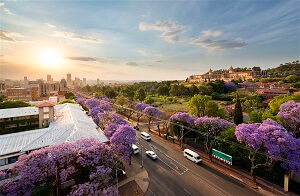 Pretoria is the home of South Africa's administrative seat of government; the Union Buildings. It has its own understated sophistication but houses some of South Africa's most influential individuals. Having housed South Africa's ruling elite for hundreds of years, it is a city filled with history. Walking through its streets tells the story of how South Africa came to be. Apart from being the site of power, it is also a shopping haven filled with factory shops that will sell you anything your heart desires. In this article, we look at the best factory shops in Pretoria.
---
Check out the Best Factory Shops in Pretoria
1. Home In 1 Factory Shop
About The Shop: The Home In 1 Factory Shop supplies everything including events stuff, wedding accessories, catering equipment and hospitality products. This is the place you should head to if you consider yourself to be an outstanding host. The name says it all, if it is for the home, this is where you will find it. According to the people at Home In 1 Factory Shop, there is no customer too small for them. If you do not have the capacity to carry your stuff with you, delivery can be arranged. The shop also accommodates customers from across the border.
Location:  73 Rose Etta Street, Pretoria West, South Africa. Tel: 012 327 6310. Cell: 081 439 3509.
Potential Deals: Some of the deals you can look out for include the 100 seater starter pack tent which comes with chairs and tables.
2. Foto Discount Warehouse
About The Shop. If you love all things digital, then you will want to get to Foto Discount Warehouse. Since 2003, they have been one of the leading retailers of electronic goods in South Africa. Over the years, this company has grown from a small retail outlet to one of the biggest in the country.
Location: Fin Forum Centre, Shop A6, Mezereon Place, Magalieskruin, Pretoria, South Africa. Phone number 012 548 5651/2
Potential Deals: You can get potential deals in cameras, hi-fi's, binoculars, headphones, televisions, rangefinders, scopes, scanners and printers, stoves, air-conditioning, GPS, projectors among many other things.
3. 1 Stop Upholstery Fabrics
About The Shop. They simply call themselves the Factory Shop, showing that they have no doubt about what their purpose is. This is one of the largest places for people who make furniture, renew the interiors of cars, and make of sorts of custom made stuff. If you are looking for the highest quality you can get, coupled with good advice, this is a place you must know.
Location: 84 Struben Street, Pretoria, 0002. Telephone 012 323 3004 / 012 323 6240.
Potential Deals. Look out for deals in technical and industrial textile, fire-proof fabrics, and canvas among many other such materials.
4. The Adidas Factory Shop
About The Shop. Whether you are a keen football player hoping to make it on the world stage one day or you just want to look like one, the Adidas factory shop has something for you. In fact, this is the shop that anyone who is a sports enthusiast should be spending most of their money. Some of the brands you will find in this factory shop include Originals, Neo. Stella McCartney and Athletics. Check out more details about Adidas factory shops.
Location: 7.10, Atterbury Value Mart, Corner Atterbury & Selikats Road, 2001 Atterbury Rd, Pretoria, 0081. Phone 012 991 5792.
Potential Deals: Check out for deals in apparel for running, training, rugby, outdoor wear, golf, swimming tennis, and basketball.
5. Cornice Factory Shop
About The Shop. A beautiful and sophisticated home is defined by its cornices. The Cornice Factory Shop has been supplying South Africa homemakers with the best cornices since 2009. They sell products that are locally manufactured to the needs of the South African builders. The cornices they sell are easy to install. They are lightweight and will require no nails or screws. You simply fix them in with a water based adhesive.
Location: Lenchen South & Jacaranda Streets, Pretoria, South Africa. Telephone 0871352037.
Potential Deals: All things cornice
6. Big Blue Factory Shop
About The Shop. When the Big Blue Factory Shop started as a pop-up a store in 1986, not many people could have imagined that it would grow to the size it is today. It was started by two people who had become tired of the corporate space. From their first shop in Centurion, they now own 21 stores. The stores offer a selected range of fashionable prints, crafts, and designs.
Location: Shop L80, The Grove Mall, Corner Lynnwood and Simon Vermooten Road, Equestria. Telephone 012 807 0618.  Pretoria
Potential Deals: Check out for deals in men and women's clothes, books, homeware, and gifts
7. The Lamp Factory Shop
About The Shop. The Lamp Factory Shop prides itself as the biggest one stop shop for all lamps and lamp shades. This company is based in Pretoria. They sell all types of lamps including for the bedside, table and standalone. They supply individual buyers, hotels, lodges and guest houses. South Africa's major chain stores and independent retailers order their lamps from this factory shop.
Location: 261 Plantation Street, Silverton, Pretoria, South Africa. Telephone 012 804 8242.
Potential Deals. Check out for specials in bathroom lights, bedside lamps, ceiling lights, floor lamps, outdoor/security lamps, novelty lamps, study lamps and wooden lamps among others.
8. Anatomic Factory Shop
About The Shop: The Anatomic Factory Shop specialises in branded clothing for schools, clubs, teams, events and corporates. One advantage of buying your branded clothing from this shop is that their custom made clothes are specific to South African weather conditions. Even though this is a local shop, you can expect the highest international standards of manufacturing. They specialise in the manufacture of cycling apparel. They have their own factory which allows them to tailor each item to the requirements of the customer.
Location: Pretoria: 012 548 0713. Gauteng areas South of Centurion Elton Herridge 082 336 5833Head Office:  Silhouette House, 179 Beyers Naude Drive, Northcliff.
Potential Deals: Look out for running, football, cycling and other sporting apparel.