Not many clothing retailers can claim to be "Proudly South African" as much as local favourites Big Blue can
For thirty years Big Blue has played a pivotal part in many South Africans lives as both customers and employees. Started as a pop up store in a flea market their two ambitious founders soon realised that competing in the market would require an authentic but local touch.
Early political situations in the country forced the brand to look at local fabrics, manufacturing techniques and people to develop their clothing. This solution would prove to be a cornerstone to their success as no other clothing brand in South Africa feels as homegrown quite as much as Big Blue
Their expansion into stores started with their Centurion branch followed by twenty one more. This growth was done at a reasonable pace to ensure the financial future of a business that now does over one hundred million in turnover each year.
A large part of their success comes down to a few key factors such as systems to determine what products are selling well and more importantly having the ability to react to this information.
Creating iconic clothing, homeware and gifts for the South African market
Most niche boutique stores that try and do this fall short in that they simply don't have the scale to make enough of an impact to matter. Big Blue works with local designers and craft groups to bring creatively designed and manufactured clothing to the masses without losing their identity.
Their range of ladies and menswear is designed in line with contemporary styles but always with an African twist. The company also sells a wide range of gifting items such as gadgets, books, puzzles, toys, stationery and other novelty items.
Their homeware range available in some of their stores covers essential but always fun items for bathrooms, kitchens, bedrooms and dining rooms.
The company has managed to create and maintain hundreds of jobs in the craft and textile markets for South Africans instead of simply outsourcing to international providers.
The result is a clear sense of quality in all their products whilst boosting the local manufacturing industry with jobs.
Big Blue stores in South Africa
Big Blue currently has twenty one stores spread over Johannesburg, Pretoria and Cape Town.
Huge demand throughout the country has fueled this growth and the development of their online store that covers most regions and international customers that need a fix of authentic South African fashion and crafts.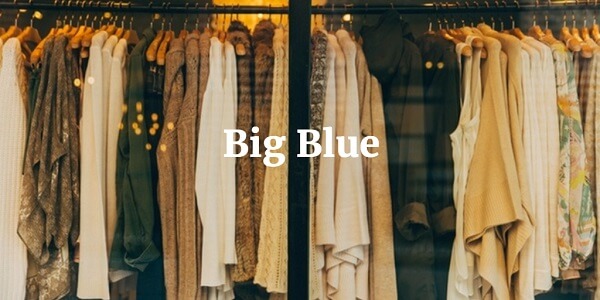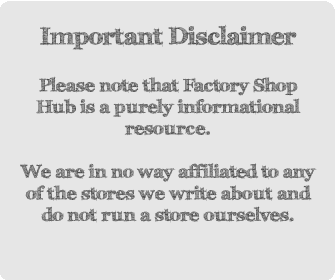 Johannesburg Store – Linden
Address:
57 Third Avenue
Linden, 2104
Phone: +27 11 888 1754
Operating Hours:
Mon – Fri: 9am – 5pm
Sat: 9am – 2pm
Sign up for daily deals!
Join our free daily digest for the best deals and special offers from brands throughout South Africa. Join free