Coricraft is one of South Africa's leading furniture retailers, with over twenty years' experience in the industry.
Like many retail chains, the company had humble beginnings, with only a single store located in Cape Town. Over the years this business venture expanded to other branches around South Africa, with over forty stores operating in South Africa, Botswana, and, more recently Angola.
This has led to the brand becoming a household name throughout South Africa, with a reputation for selling top-quality furniture for home and office at reasonable prices.
Retail Product Line & Business Focus
Coricraft's main business focus is the sale of new furniture. A wide range of furniture items and styles are available for delivery throughout South Africa at large, and can be ordered online or purchased in-store.
While some items are sourced from outside suppliers, Coricraft specialises in manufacturing their own furniture out of two major factories located in Cape Town and Johannesburg, and produces around three hundred fully upholstered couches every day.
This streamlined manufacturing and retail infrastructure allows the company to control both quality and pricing, keeping both of these important factors at a high standard. Coricraft's signature couches come ready-made and upholstered in a variety of fabrics as well as genuine leather – both ranges of which have recently been expanded to include even more options to suit your aesthetic or functional needs.
The range includes two-, three-, and four-division couches as well as corner units and ottomans. Their range of wooden furniture and accessories are selected from suppliers all over the world, and includes dining tables and chairs, coffee tables, plasma units, side tables, servers, cabinets, barstools, and more besides.
Store Branches
The recently revamped Coricraft stores are designed to make the shopping experience a pleasant and straightforward one, with various divisions, including fabric and leather bars and the Coricraft Sleep Studios, focusing on different furniture types. In an effort to simplify the shopping process and provide customers with same-day service, Coricraft has recently introduced the 'Coricraft Now' range, which is comprised of a variety of couches that are available instantly from any store nationwide. In addition, their 'Best Value' range offers quality furniture at highly competitive prices.
Coricraft also offers in-home decorator services, as well as furniture repairs, cushion refilling, and store-to-door delivery on all furniture items to any address within South Africa. Where possible, Coricraft endeavours to supply the same range and delivery services to customers further north as well. One of Coricraft's main business goals is to have stores nearby for all customers. As a result, Coricraft stores are located all over South Africa.
The company's website includes a handy store finder to help customers locate their nearest retail outlet. A number of clearance centres are also located in Johannesburg, Pretoria, KwaZulu-Natal, and the Western Cape. In 2013, Coricraft was voted as the Best Furniture Stores in the 'Best of Joburg' Reader's Choice Awards, cementing the company's reputation as one of the most reliable and popular furniture retailers in the country.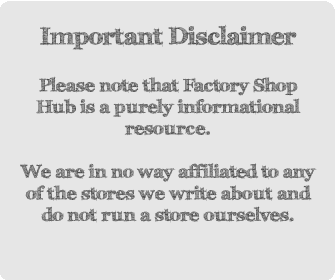 Durban Store
Address:
 
7 Trafford Road Westmead
 
Phone: +27 31 811 5106
 
Operating Hours:
Mon – Fri: 9am – 4pm
Sat: 9am – 1pm
Capetown Store
Address:
 
Unit 2A Montague Drive
 
Phone: +27 21 551 8940
 
Operating Hours:
Mon – Fri: 9am – 5pm
Sat: 9am – 2pm
Sun: 9am – 1pm (First & last sunday of the month)
Johannesburg Store
Address:
 
Unit A1 Game Complex Cnr Arkwright & 4th Street Wynberg
 
Phone: +27 11 555 0000
 
Operating Hours:
Mon – Fri: 9am – 5pm
Sat: 9am – 2pm
Sun: 9am – 1pm (First & last sunday of each month)
Pretoria Store
Address:
 
Janvoel Building, Shop 0007, 266 Stormvoel Road Silverton
 
Phone: +27 12 800 1027 / 24
 
Operating Hours:
Mon – Fri: 9am – 5pm
Sat: 9am – 2pm Sun: 9am – 1pm (First & last sunday of the month)
Sign up for daily deals!

Join our free daily digest for the best deals and special offers from brands throughout South Africa.

Join free