Cotton On is an international fashion retailer, originally based in Australia, which sells a variety of garments and accessories to various target markets all over the world.
The style of clothing offered by the company is broad enough to appeal to men, women, teenagers, and children alike, but can loosely be described as 'fast-fashion'.
Cotton On operates over 1200 stores in twelve countries across the world, and employs over 17 000 people, making it a fast-growing force on the global fashion market. As with many brands that are internationally well known today, Cotton On started from quite humble beginnings, and is a true entrepreneurial success story.
In 1988, founder Nigel Austin was a business student in Geelong, Australia. Like most university students, Austin found himself in need of a little extra money, and took to selling acid-washed denim jackets out of his car at local markets. The jackets were sourced from his father, a clothing wholesaler, and custom-washed by Austin himself.
Though business was slow at first, Austin made a success of this fledgling business venture and decided he wanted more. By 1991, he had opened the first Cotton On store in Geelong, which originally sold only women's clothing. The brand and its products proved popular in Austin's native Australia, and additional stores were opened in various other parts of the country.
The business thrived over the next ten years, and by 2005 the company was ready for expansion.
Retail brand expansion
This expansion came in the form of various new divisions of the Cotton On brand, beginning with Cotton On Kids, which specialised in the sale of similarly styled clothing for children.
Over the next decade other additions were made to the Cotton On family, including Cotton On Body (selling women's lingerie and sleepwear), Typo (offering a range of gifts, homeware, craft products, and stationery), T-bar (stores dedicated to custom printed t-shirts) Factorie (focusing on the youth market), Rubi Shoes (specialising in shoes, bags, jewelry, and accessories), Supré (a party wear/costume outlet), and Free (clothing and apparel for tweens).
Cotton On stores in South Africa
The brand's geographical expansion was also met with great success, starting with the opening of the first Cotton On store in New Zealand in 2006. Since then, the company has opened outlets in Singapore, Malaysia, Australia, the United Kingdom, Germany, France, Greece, Hong Kong, and, more recently the United States of America.
2011 saw the first Cotton On store in South Africa, and the brand has proved to be as popular in this country as in many other parts of the world. Its South African stores number over a hundred, and can be found in major retail locations throughout the country, with national head office located in Johannesburg.
Cotton On is also responsible for several global outreach programs through the Cotton On Foundation. The foundation has to date raised over $35 million for underprivileged children in Southern Uganda. Funds are raised through the sale of selected products as well as various other community-based initiatives both at home and abroad.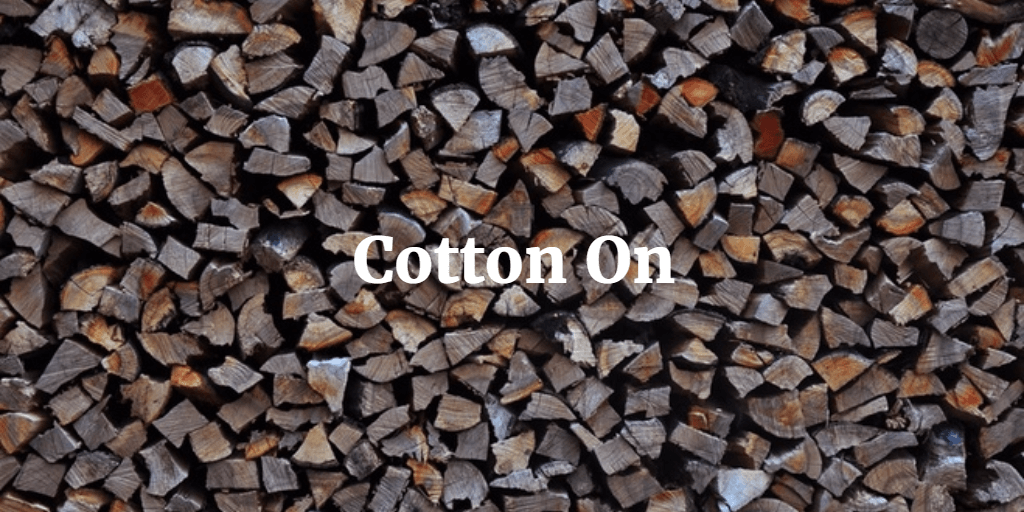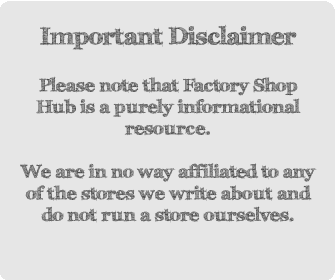 Pretoria Store – Faerie Glen
Address:
Shop 9.1, Atterbury Value Mart
Atterbury Road
Faerie Glen, 2001
Phone: +27 12 991 4744
Operating Hours:
Mon – Fri: 9am – 6pm
Sat: 9am – 5pm
Sun: 9am – 2pm
Capetown Store – Claremont
Address:
Shop G11-G14, Access Park
81 Chichester Road
Claremont, 7708
Phone: +27 21 671 9792
Operating Hours:
Mon – Fri: 9am – 5pm
Sat: 9am – 3pm
Sun: 10am – 2pm
Sign up for daily deals!

Join our free daily digest for the best deals and special offers from brands throughout South Africa.

Join free