Gatti Ice Cream Factory Shops
June 22, 2018

Fabian Schar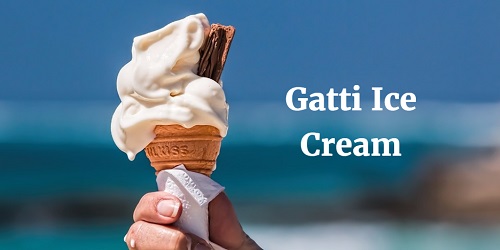 Gatti Ice Cream has a special place in the hearts of many South Africans that were lucky enough to try their lollies in their youth
Their products were generally sold in school tuckshops, local corner shops and spaza's hence their popularity with school children. But don't think that their ice creams were cheap and tasteless, Gatti produced some of the nicest ice cream flavours using good quality ice cream and was generally affordable for most students.
The company was founded in the mid 1960's by the Harnekar family in Lansdowne, Cape Town. Originally called "Playtime Lollies" the family set out to produce the best handmade lollies in the Mother City and soon gained popularity.
Within five short years the ice cream makers were in full production and already acquiring competing businesses. One such business was called "Gatti Ice Cream", they specialised in ordinary ice creams which the family adopted and they bought out the brand rights as well.
Well over fifty years later and the company is still successfully run by the Harnekar family based in Cape Town. Still working on their tried and tested principle of offering the best ice cream at the best prices possible.