Gatti Ice Cream Factory Shops
Gatti Ice Cream has a special place in the hearts of many South Africans that were lucky enough to try their lollies in their youth
Their products were generally sold in school tuckshops, local corner shops and spaza's hence their popularity with school children. But don't think that their ice creams were cheap and tasteless, Gatti produced some of the nicest ice cream flavours using good quality ice cream and was generally affordable for most students.
The company was founded in the mid 1960's by the Harnekar family in Lansdowne, Cape Town. Originally called "Playtime Lollies" the family set out to produce the best handmade lollies in the Mother City and soon gained popularity.
Within five short years the ice cream makers were in full production and already acquiring competing businesses. One such business was called "Gatti Ice Cream", they specialised in ordinary ice creams which the family adopted and they bought out the brand rights as well.
Well over fifty years later and the company is still successfully run by the Harnekar family based in Cape Town. Still working on their tried and tested principle of offering the best ice cream at the best prices possible.
Producing world class ice cream for the masses
Anyone that has ever tasted a Gatti ice cream will admit that the extraordinary taste was only bettered by the absolute bargain price they had to pay for it.
That itself is a major accomplishment for any company yet Gatti Ice Cream went a step further by producing more flavours and products to add to their range.
The most iconic product range at Gatti is by far their ice lollies with notable mentions of play time lollies, hi boy lollies, twice as nice lollies, choc-o-lina lollies and their coconut dream lollies.
Beyond their basic lollies they also sell a range of upper scale ice creams that compete with Magnum, Ola Ice Cream and Cornetto.
This includes a dessert range, tubs of ice cream in various flavours, an exclusive range that rivals Gino Ginelli and bulk products designed for bulk buyers.
Gatti Ice Cream stores in South Africa
Gatti runs all their manufacturing out of their Lansdowne factory distributing to all parts of South Africa. The company relies heavily on their factory outlets located in most major towns in South Africa to distribute their products.
Their products generally are bought by resellers and the hospitality industry spreading their delicious range of ice cream to thousands. They have also recently been appearing in some petrol station cold departments to increase their exposure.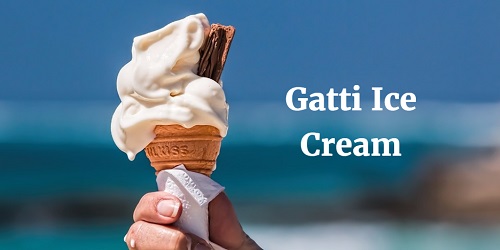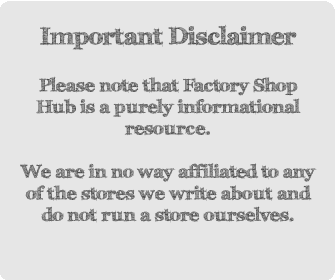 Capetown Store – Lansdowne
Address:
2 Orion Road
Lansdowne, 7780
Phone: +27 21 797 5100
Operating Hours:
Mon – Fri: 8am – 5pm
Sat: 8am – 3pm
Sun: 9am – 12pm
Capetown Store – Wynberg
Address:
85 Ottery Road
Wynberg, 7824
Phone: +27 21 797 5858
Capetown Store – George
Address:
33 Hibernia Street
George, 6530
Phone: +27 44 873 2699
Port Elizabeth Store – North End
Address:
18 Green Street
North End, 6001
Phone: +27 41 484 7786
Durban Store – Rossburgh
Address:
330 South Coast Road
Rossburgh, 4072
Phone: +27 31 465-9352
Durban Store – Port Shepstone
Address:
Shop 2, Tarlair Building
Cnr Reynolds & Dennis Street
Port Shepstone, 4240
Phone: +27 73 363 8979 & +27 82 669 5968
Johannesburg Store – Fordsburg
Address:
Cnr Albertina Sisulu Road & Park Drive
Fordsburg, 2092
Phone: +27 11 838 8589
Johannesburg Store – Honeydew
Address:
Shop 21C, Honeydew Shopping Centre
Cnr Beyers Naude & Blueberry Road
Honeydew, 2040
Phone: +27 11 474 5786
Limpopo Store – Mokopane
Address:
89 Van Riebeeck Street
Mokopane, 0601
Phone: +27 72 125 1865
Sign up for daily deals!
Join our free daily digest for the best deals and special offers from brands throughout South Africa. Join free