South Africa's most recognisable luxury chocolate brand, Lindt & Sprüngli are responsible for some of the most delectable confectionery in the world.
Lindt was started as a small confectionery store in the mid 1830's by David Sprüngli-Schwarz and his son Rudolph in Zurich. The history of the chocolate we now consume from the confectioners was due to tenacity, diligent work and some good fortune.
David and his son persisted in their production of chocolate at that time mostly consumed as a drink and were soon able to open a small factory to increase production.
The quality of chocolate at the time was sub standard and bars were a chore rather then a treat. But the swiss persisted and finally a stroke of pure luck in 1897 gave Rodolphe Lindt a technique to make a smoother and softer chocolate that he called "Chocolat Fondant".
Rodolphe's invention of the "conching" method and the re-inclusion of the cocoa butter into the chocolate produced what so many were after. Silky, soft and smooth chocolate was a reality and sold by Rodolphe for the next twenty years.
The Swiss founding fathers of modern day premier chocolate
Rodolphe held on to his secret methods throughout his twenty years in business resisting the advances of competitors to buy his recipe for his now famous chocolate. Money troubles would however help him sell his secrets to David Sprüngli-Schwarz's sons on the brink of the nineteenth century.
The company formed then is the Lindt & Sprüngli that we enjoy now with the Sprüngli sons bringing their manufacturing capacity to Lindt's chocolate fondant recipe.
The company survived through both world wars and fifty years later would introduce the world to their Lindor truffles. The small chocolate truffles with a soft chocolate filling captivated chocaholics everywhere and numerous flavour variants were conceived. Sea salt & Caramel, Raspberry, Hazelnut and Cinnamon are just a few of the flavours available today.
Over and above their Lindor truffles they have their excellent chocolate bars in a selection of flavours and cocoa levels, the hello range that produces even more interesting bar flavour combinations, special ranges for Easter, Christmas and Valentines Day.
Another key product that falls in the Easter range is the Lindt gold bunny that comes in different cocoa levels. Its incorporation into Easter has been so significant that the very sight of the bunnies puts you in a mood for the holiday.
Lindt stores in South Africa
The Swiss chocolate experts have four dedicated concept stores spread over Johannesburg, Cape Town and Durban. Their aggressive drive to capture market share in the luxury confectionery segment promises more stores in future.
Many retailers have already incorporated dedicated store space for Lindt products.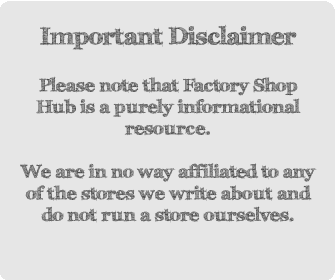 NB!
No open factory outlets for Lindt at the moment but please check back for updates.
Sign up for daily deals!
Join our free daily digest for the best deals and special offers from brands throughout South Africa. Join free