Playtex is one of the world's leading manufacturers and retailers of undergarments, baby products, gloves, feminine hygiene products, and sunscreen, among other items.
The brand first came into being in 1947, when the International Latex Corporation created it as a division to produce and sell a range of latex products around the world.
A relatively new material, latex was beginning to find uses in many different industries around this period of history, and was just beginning to emerge as a fashionable material for clothing. Early products made and sold by Playtex included swimming caps, bathing suits, and pants for babies.
Innovating latex garments
In its early years, Playtex was responsible for overseeing the gradual shift in latex products from custom-made garments to standardised sizes and styles that could be made available to the general public. Fitting charts were introduced at retail outlets to assist customers in selecting the correct size, thereby eliminating the need for custom fittings.
This gave latex a much-needed popularity boost as a material, as well as ensuring the future of Playtex as a company.
In 1962, Playtex was awarded the contract to manufacture the space suits that would be worn by the astronauts on the Apollo mission to the moon in 1969 – a contract that would earn the company a place in the history books.
Standing out as a clothing brand
Playtex's marketing strategies were in many ways ahead of their time. In particular, the company became the first to advertise undergarments on television, in a controversial 1985 advertisement that included a shot of a woman wearing one of the company's bras from the waist up – a risky move that took advantage of recently relaxed regulations regarding acceptable levels of on-screen nudity.
The rise in popularity this gave the company outweighed much of the backlash, however, and it continued to grow. By the mid-1980s, Playtex controlled 25% of the market share for bras; the largest of any company in the industry.
In addition to bras and other undergarments, Playtex has produced consumer goods such as baby products and tampons from the mid-1970s. The Playtex brand was split into two divisions as a result, with one handling these products, and the other the production and sale of garments.
The company's sales of tampons have steadily risen over the years to compete with other leading companies such as Tampax. By the mid-1990s, these two companies had an approximately equal share of the market. Today, Playtex is wholly owned by the Hanesbrands group, and holds the position of the leading producer of household gloves, hand wipes, and sunscreen, and the second-largest producer of tampons in the world.
Playtex stores in South Africa
Playtex was first introduced to South Africa in 1962, and the brand's products are distributed in the country by DBApparel. Major stockists of Playtex products in South Africa include Truworths, Edgars, Foschini, Donna-Claire, Stuttafords, and The Hub, all of which have retail outlets countrywide.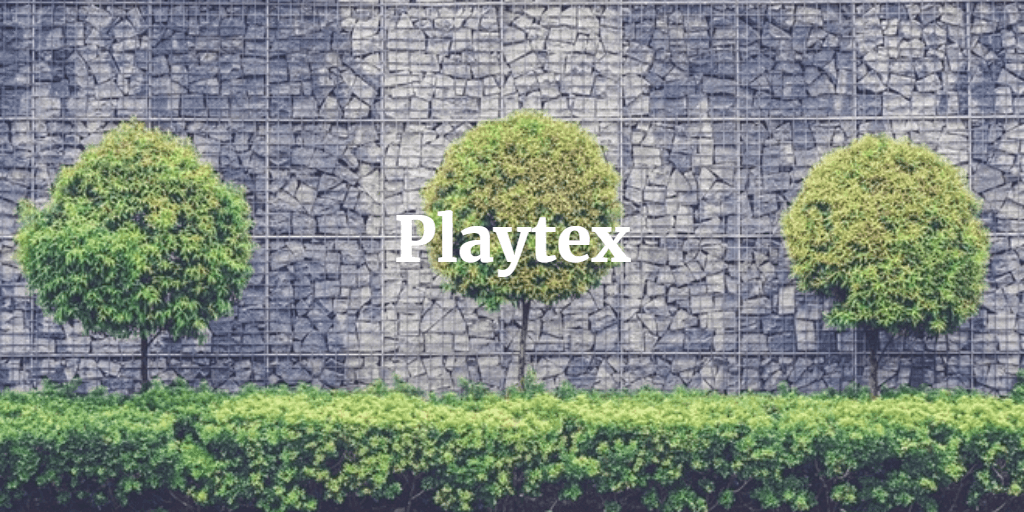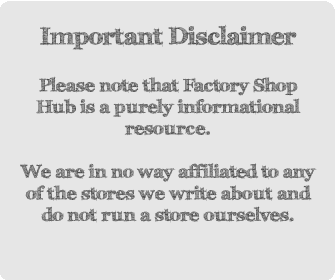 Durban Store
Address:
 
101 Lawley St
 
Durban, 4001
 
Phone: +27 31 460 8752
Capetown Store – Salt River
Address:
 
Brickfield Park
 
18 Brickfield Road
 
Salt River, 7925
 
Phone: +27 21 447 4930
 
Operating Hours:
Mon – Thu: 8:30am – 4pm
Fri: 8:30am – 2pm
Sat: 8:30am – 1pm
Johannesburg Store – Honeydew
Address:
 
Honeydew Shopping Centre
 
Cnr Beyers Naudé Drive & Blueberry Streets
 
Honeydew, 2040
 
Phone: +27 11 794 6824
Sign up for daily deals!

Join our free daily digest for the best deals and special offers from brands throughout South Africa.

Join free