THIS IS HOW YOU GET TO START A PRINT-ON-DEMAND BUSINESS FOR FREE
Throughout the time of the COVID-19 pandemic, we all saw how technology lessens the workload of people. We all saw how online shops thrive to provide its customers with the best of their products and how these shops became their assets to provide food for their families. Now have you ever wondered about having your own clothing line? Or having your own designs be printed on different kinds of platforms?
Let's take a look at the Facebook Marketplace. We can see a lot of online shops selling a bunch of shirts and caps with their own printed design. As a customer, we're looking for a design that can match our preference and emotions.
What would you do if I told you that you can sell your own designed product in the comfort of your home? Sounds good? Thanks to Printify, you can work your own designs and sell them at an appropriate rate.
IN THIS ARTICLE
WHAT IS PRINTIFY?
Printify is a free print-on-demand or POD marketplace that can be seen in the Shopify App Store. You create your own designs and sync it in your online Shopify store or Etsy store. As stated in their own website, Printify simplifies and automates the process of sourcing so that you can only focus on creating your product designs and promoting your store.
HOW DOES IT WORK?
Printify makes it easier to start your business so the process is also easy and simple. Here's how it works:
Go to Printify and enter your email address and other necessary personal information to set up your account. Pretty simple right?
Pick your own product
The Printify catalog has a range of 200+ products from shirts to caps, mugs, hoodies, etc. Choose the most appropriate and suitable product for your designs.
Customize your own design
Using their own Mockup Generator, you can apply your designs to your chosen products. No more imagining how it would turn out since you can see and customize the design all you want. The mockup is designed to easily add your products to your online shop.
Choose your printing provider
To make sure that your products look exactly what you desired, you can order some samples from your chosen printing partners. This allows you to test out different products and find the perfect printing provider for your business.
Publish your product to the store
This is the exciting part. You can publish your product to your online store automatically but first, set up your product's price and description. Now, millions of people can access and buy your products since Printify is integrated with Shopify App Store, Etsy Store, eBay, etc.
Enjoy at the comfort of your home
Once you publish your products, you can now relax and wait for your first sale. Printify automatically takes care of the billing, manufacturing request, packaging, and shipping for you.
CATALOG
Now that you know how to use the Printify, let's now focus on its products.
Printify offers a wide range of colors, sizes, materials, and cuts in different categories. You can have your design be printed from different apparel, home accessories, stationery and so much more. As for wearable products, they were categorized by men, women, and kids for easy access. Here are some of the famous categories in Printify's catalog:
Clothing line – T-shirts, Hoodies, Long Sleeves, Sportswear, Sweatshirts, Tank Tops, Polo shirt, Pants, Skirts, Dresses, Swimwear, Jackets, Hats, Socks, Underwear, Scarf, Bodysuits, Bibs

Shoes – Sneakers, Flip flops, High heels, Platform heels, Boots

Accessories – Bags, Phone Cases, Bag tags, Apron, Custom Pin Buttons, Fabric Face masks, Watch Band, Dog tags

Home & Living – Posters, Wall decors, Picture frames, Wall clock, Blankets, Shower curtains, Towels, Mats, Mugs, Pillow Covers, Rugs

Stationary – Stickers, Magnets, Notebooks, Laptop Sleeve, Mouse Pads, Desk Mats

Eco-friendly – Travel Mug, Water Bottle
MOCKUP GENERATOR AND DESIGN GUIDE
Printify is known for its Mockup Generator. Basically, it allows you to create your desired product with a design imprinted on it. Mockup Generator is user-friendly and you can customize your product hassle-free. Just log into your Printify account and click on the "Start Designing" button. Upload your design and position it to your chosen product. You can access the different sizes in the settings area. For a more high-quality design file, Printify has added a specific dimension requirement for each design so create wisely.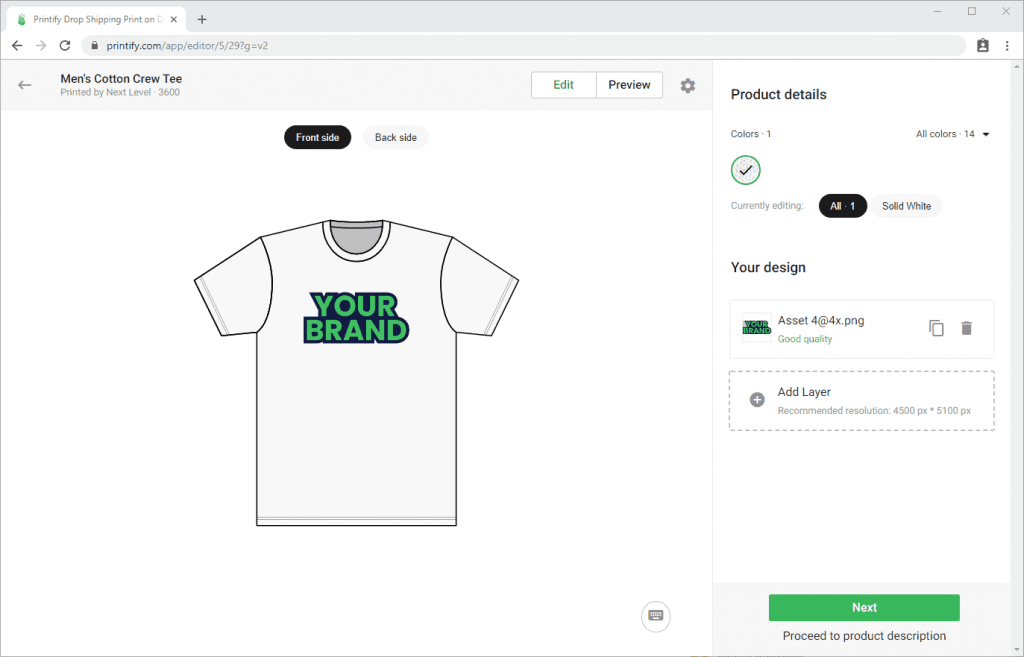 Printify also offers AOP or All-Over-Print products. These products usually a fascinating way for you to captivate the customer's attention but the challenging part of it is achieving a high-quality result. To know more about the capabilities and limitations of AOP, just click this link.
On the other hand, there are kinds of artworks that can't be printed in Printify. Artworks that contain abusive content are automatic can't be printed and this action may lead to the termination of your account.
PRINTIFY PRICING
Printify provides 3 flexible pricing plans for your business which are Free, Premium, and Enterprise. Each pricing plan has its own unique features and these are the following:
FREE: FOR MERCHANTS STARTING A BUSINESS
$ 0/month

5 stores/account

Unlimited product designs

Mockup Generator

Integration with Shopify, Etsy, eBay, and more

Manual Order Creation

24/7 merchant support

Self-serve help center
PREMIUM: FOR MERCHANTS WITH GROWING SALES
$ 29/month

10 stores/account

Unlimited product designs

Mockup Generator

Integration with Shopify, Etsy, eBay, and more

Manual Order Creation

24/7 merchant support

Self-serve help center

Custom Order Import

Up to 20% discount on all products
ENTERPRISE: FOR MERCHANTS WITH BULK (10,000+) ORDERS A DAY
Custom pricing

Unlimited stores/account

Unlimited product designs

Mockup Generator

Integration with Shopify, Etsy, eBay, and more

Manual Order Creation

24/7 merchant support

Self-serve help center

Custom Order Import

Up to 20% discount on all products

Early access to new features

Custom API integration

Dedicated account manager

Branded customer support
As for the taxes, you don't need to charge your customer of sales tax since you are responsible for paying taxes on the profits you make, in your own jurisdiction.
For more information, visit their FAQ and guides.
PRINTING PROVIDERS
There are tons of unique printing providers in Printify. Each printing provider uses different kinds of printing techniques and printing technology, different clothing garments, etc. Printing providers in Printify are mostly located in the U.S., Europe, Canada, and Australia so it's up to you to choose which one is your printing partner.
In addition to this, Printify created an algorithm that can help them rank every print provider. The algorithm is updated everyday so always check on them. To see the ranking, find the product that you wanted to sell and click on it. Then you will see the list of printing providers with a numerical score next to their name. The score represents the printing provider's overall rate of the quality of your final product.
PRINTIFY SHIPPING
One of the most important parts of Printify is the shipping of your products. Printify has 2 options for shipping rates: Weight-based shipping and Flat rate shipping. Shipping rates differ in different printing provider. Choose the best printing provider with the best shipping services and affordable shipping rates.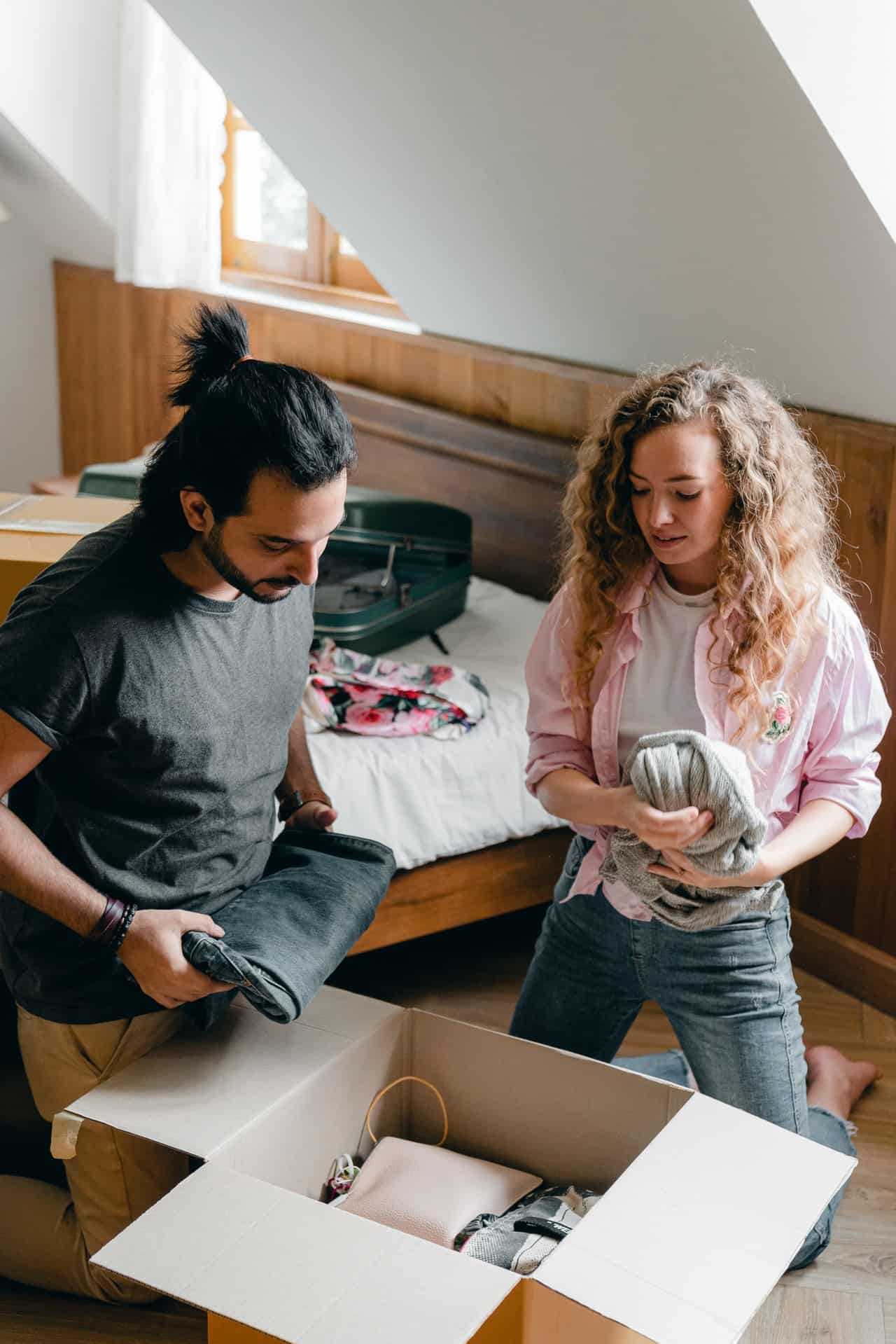 Likewise, Printify has a shipping calculator that helps you set up automatically your customer's shipping rates and giving them the right charges in every order. The Printify Shipping Calculator makes your shipping experience efficient and for more information, watch their video about Shipping Calculator.
CAN PRINTIFY SHIP ANYWHERE IN SOUTH AFRICA?
Printify ships products all across the globe and that includes South Africa and other African continent neighboring countries.
But not in these countries: Belarus, Burundi, Central African Republic, Cuba, Iran, Libya, North Korea, Somalia, Sudan, Syria, and Zimbabwe.
As customers, we all want to track our orders but sometimes Printify doesn't give your order tracker. You can read their 3 reasons here.
OTHER INQUIRIES
There are certain products that customers want to return, refund, cancel, etc. You can read all of them here.
IS PRINTIFY WORTH OF YOUR TIME?
Based on what we all learned, Printify has set a standard for all Print-on-Demand services. It's a D.I.Y service that helps businesses to sell their products in their online shops. Printify lets you create your design on different platforms with the same quality you wanted and with a little investment.
Its free mockup generator is the highlight of Printify since it lets you show your creative and wild side of imagination. It permits you to see how your design would turn out in different clothes and accessories.
As for Printify's COVID-19 response, Printify's mission is to ensure its merchants', employees', and all customers' safety. Printify has been continuously launching different features that would help both merchants and customers. These features would let businesses adapt to the new normal.
Printify continuously provides and maintains the high standard of their service so I would say that Printify is truly worthy of your time. Instead of creating your own Print-on-Demand business from scratch, I certainly recommend to use and take advantage of Printify's free POD. If you want your designs to be known across the globe, use Printify to create your designs and publish them in your online Shopify store or any online Printify-integrated online store.