Sterns is a well-known South African company specialising in the design, manufacturing, and sale of jewellery and related accessories.
In particular, diamonds are the main item in which the company trades. As a brand with a history exceeding a hundred years in length, Sterns has become something of a household name in South Africa and, to some extent, abroad as well.
Over this length of time, Sterns has established a firm reputation as a supplier of high quality products that are not only true to the company's heritage, but are also in keeping with changing fashion trends and dominant styles of the times.
Company History
The history of the Sterns brand stretches back to the late nineteenth century. In 1896, Austrian immigrant to South Africa and qualified jeweller Joseph Stern established his first jewellery store in Johannesburg, offering well-crafted pieces of high-quality to the South African public that were based on European manufacturing standards and styles.
One of Stern's main intentions in starting this new company was to make quality jewellery accessible and available to a wider range of people, and in so doing, to reduce the perception of jewellery as a luxury item that could only be afforded by the very wealthy.
By creating a varied product range that included more affordable items than many of his competitors, Stern was able to tap into a previously unreached sector of the market.
Sterns diamonds and the jewellery made from them soon gained an impressive reputation in South Africa as "the home of flawless diamonds". By the mid-twentieth century, the company had firmly established itself as a household name.
It was also one of the first jewellery companies to run television ads when the medium became widely available, most of which focused on the appeal of diamonds as bridal wear. However, as the century drew nearer to a close, the changing market and rising prices of diamonds and other precious stones and metals such as gold saw the company hit some hard times. In 1993, Sterns was acquired by the Foschini Group, which managed to breathe new life into the brand.
Today, Sterns is regaining some of its former glory, and is well on the way to becoming a household name once more.
Product Range
The Sterns product range includes a wide variety of different jewellery products, including earrings, bracelets, necklaces, rings, brooches, and others. The majority feature precious stones such as diamonds, rubies, and tanzanite, as well as precious metals like gold, silver, and platinum. Various collections of premade pieces, such as the bridal, vintage, and signature collections, as well as custom jewellery items are sold under the Sterns brand name.
Sterns stores in South Africa
Sterns has a widespread market presence within South Africa, and dedicated Sterns stores can be found in high-profile retail locations in most major cities, as well as in Zambia, Swaziland, Namibia, Lesotho, and Botswana.
Some Sterns products are also sold through licensed distributors and resellers. The company's national head office is located in Cape Town.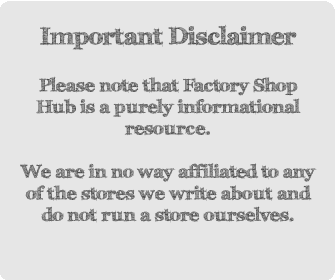 NB!
No open factory outlets for Sterns at the moment but please check back for updates.
Sign up for daily deals!
Join our free daily digest for the best deals and special offers from brands throughout South Africa.
Join free