The Best Factory Shops in George South Africa in 2018
June 22, 2018

Fabian Schar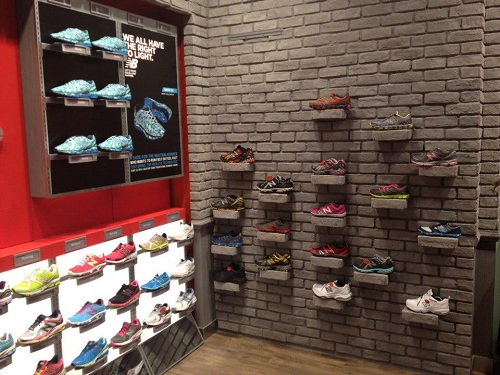 A central hub on the coastal stretch of Garden Route, George is famous for its rich historical past. This is evident from a number of attractions around the town. Located in Western Cape, this town enjoys a prime location. The city offers the breathtaking and unparalleled natural beauty of lakes and forests. One of the most well-known attractions of this destination is its world-famous golf courses. Apart from these, factory shops of the city are also a big hit. The best factory shops in George offer everything from high-end pottery to the fresh frozen foods.
Wonki Ware
About the Shop: Wonki Ware is a cute and quirky privately owned studio which was established about 15 years ago. The potters at Wonki Ware use innovative ideas and designs to create beautiful works of art. They have a range of table accessories showcasing skilled craftsmanship. The wares are of unique quality and textures such as duck egg wash and grey glaze. Customers can take their pick from colours like pretty pastels as well as darker shades like black and blue.
Location: The location of the shop is interesting as it initially began as a community centre where the owner worked individually. It has an easy to find location on York Street.
Potential Deals:  Taking into consideration that you will find absolutely unique and high-quality pottery art here, the prices are highly reasonable. The shop is a favourite of locals and tourists alike.
Der Lederhandler
About the Shop: This handmade leather goods shop had a humble beginning. However, today it has become a well-known destination for tourists. Visitors can find a large variety of beautiful leather goods which are all crafted to perfection by hand. The skilled work is undeniable in every product they offer. You can find items made of leather such as belts, handbags, travel bags, and even high-quality footwear to name just a few.
Location: This factory shop has several branches located in Garden Route Mall, Langeberg Mall in Mossel Bay. You can also visit their Pick 'n Pay Centre in George.
Potential Deals: Customers can find beautiful leather goods at reasonable prices here. Genuine leather handbags are available for as low as R435 and go as high as above R2500. You can also find key holders and cell phone holders made of leather at low rates starting from R299.
Red Barn
About the Shop: Red Barn is a producer of free-range chicken in George. Their chickens are brought up with great care and have daily access to a healthy diet. The chickens live freely like animals should and enjoy fresh air and sunlight. No artificial growth stimulators are used on the animals and they are medicated only when very sick. With such care, the chickens grow up to have more muscle and less fat.
Location: The location of Red Barn is easy to find as it is a short distance from George airport.
Potential Deals: As Red Barn takes skilled care of their chickens, the prices might be slightly higher than chicken from regular shops, but the difference will be clearly visible when cooked. Sausages start from R55 and assorted eggs can be bought at R32. Red Barn offers different kinds of bacon like smoked, chopped, and minced at reasonable prices as low as R32.
Frozen Foods
About the Shop: Like the name suggests, Frozen Foods in George is the place to be if you are looking for a quick dinner arrangement. These foods are mostly ready to fry and just the thing you need after a long day. Customers can find a wide range of frozen vegetables, chicken as well as fish products. You will also find frozen ostrich meat products here. This shop also sells spices mixture for perfectly seasoned food.
Location: Frozen Foods factory shop is located on Nelson Mandela Boulevard in George Industrial.
Potential Deals: The wide array of frozen products found at this shop includes McCain Roast Vegetables, Country Crop, Diced Onions, and Sliced Sweet Potato at reasonable prices. The meat section also has many offers.
Tekkie Town
About the Shop: One of the major lifestyle and sports shoe chain in George, Tekkie Town caters to customers of all ages and foot sizes. Whether you are a school goer looking for leisure footwear or someone looking for high fashion shoes, Tekkie Town is the place to be. You will find shoes made by some of the major brands of the world such as Puma, Nike, Adidas, Vans, Reebok and many others. If you are looking for high-quality footwear, head over to this factory shop!
Location: Tekkie Town has several locations in and around George. It has branches in Garden Route Mall, on York Street, Industrial Road and Hibernia Street.
Potential Deals: Customers can find high-quality running shoes by Nike and other brands starting from R599 and going up till R799. Formal dress shoes are also available by Bronx from R499. Converse shoes are available in a number of colours and sizes starting from R699. Pick up some leisure Adidas slippers for as low as R399.
AV Products
About the Shop: A family run store located in George, AV Products is the place to be if you are looking for top quality pine and cane furniture. When it comes to furniture, this is the place to be in George. While the factory shop is famous for its aesthetic and sturdy pine furnishing products, they also have a wide array of mattresses, outdoor furniture, and upholstery. Whether you are looking to furnish your bedroom, lounge or garden, AV Products has some of the best picks. It is one of the most trusted names in furniture in town.
Location: The shop is located on Glaze Street and is quite easy to find on following directions.
Potential Deals: You can find Charlene beds, bedside cabinets, and bunk beds at highly reasonable rates. All products are made from the highest quality wood and materials. Foam supplies and upholstery essentials are also available at a