Top 5 Food Factory shops in Cape Town this Christmas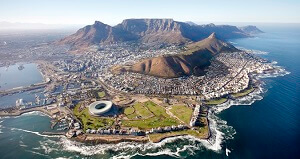 Those who know South Africa know that unless you have been to Cape Town, you haven't been anywhere. Here, we say, unless you know the best food factory shops to do your Christmas shopping this holiday in Cape Town, you don't know anything. Whether Cape Town is the place you call home or it's a destination you are planning to visit this coming holiday, you should look out for these factory shops we feature here. You can always thank us later for a great holiday.
Whether your idea of Christmas is sitting in the garden and reading a book or it involves dressing up and attending the biggest parties in the town, or better yet, hosting people in your own private garden, in creating this guide, we are conscious that food is going to form a big part of the festivities. .
Compass Bakery
There is an African saying which goes along the line that a relationship is only partial until people have had a meal. While many people would avoid the sweet stuff during the year, Christmas is a time to indulge. For all the sweet stuff you need this Christmas, head to the Compass Bakery in the Tramway Village in Diep River. From this bakery, you will get stuff like biscuits, muffins and cakes.
The stuff sold in this factory shop has minor deficiencies such as packaging that is misprinted, and irregular icing but nothing to write home about. If you know anywhere else where you can get a packet of biscuits for less than R15 in South Africa, please let us know. Some of the specials you will find in this shop include buy-one-get-one-free.
Location: The Tramway Village, Main Road, Diep River.
Phone number: 0217134483
Opening Times: Weekday 08:00 to 17:00 and Saturdays 08:00 to 13:00.
Gatti Ice Cream
In South Africa, Christmas comes in summer and a good ice cream is a must. However, for many families, the prices of ice cream make this a no-go area. If you live in Cape Town, this should never be the case as you can make your way to Gatti Ice Cream Factory Shop and get all the ice cream in the world you need.
Even though this factory shop may look small from the outside, just get inside and you will be shocked by the prices you see. We are talking about ice lollies starting from around R30 for over two dozens. If you don't want all the 30, you can still buy the number you want at prices ranging between R3 and R5.
If you are looking for ice cream in tubs, then you can get a two-litre tub for around R30. They also stock frozen yoghurt at prices of around R42 per two-litre. You will also be surprised that they also stock spices going for as low as R6 for a packet.
Location: 84 Ottery Road, Wynberg.
Phone number: 0217975858
Opening times: Monday – Friday- 09:00 to 17:00.  On Friday they are closed from 12:00 to 14:00. They are open between 09:00 and 13:00 on both days of the weekend.
Elgin Free Range Chickens
Forget the turkey this Christmas and try a free range chicken. This is especially pertinent now when you look at the high prices of red meat. Elgin Free Range Chickens is the place in Cape Town where all those who want to stretch their budget this Christmas are going to.
Apart from free-range chickens, the Elgin Free Range Chickens outlets also offer specials on a weekly basis on duck, eggs, pies, gravies, and stocks. The people at Elgin swear that their chickens are treated in a humane manner that leaves them stress-free and no growth prompter hormones are administered.
Location: the outlet has several branches in Cape Town of which one of them is at the South Palms Center, on number 333 main Road in Retreat.
Telephone number: (Head office) (+27) 021-8592795
Opening times: Monday to Friday- 09:00 to 18:00 and Saturday -08:30 to 14:30
Creative Sweets Factory Shop
In South Africa, its taboo to do a Christmas without sweets. In the days gone by, Christmas time was the only time when some families would have sweets, particularly in the countryside. However, factory shops like Creative Sweets have changed this and ensured that the majority of families can enjoy sweets right across the year.
Even though you don't need to pay a lot of money for the sweets at Creative Sweets, you can still be assured that you're getting the best export quality sweets. Check out for international brands like Toblerone, Milka and King Jelly.
Location: 10 Platinum Crescent, Milnerton Cape Town.
Telephone: (+27) 0215525904
Opening times: You can get information about their operating hours by subscribing to their mailing list here.
Nibbly Bits Factory Shop
If you love food from Woolworths but don't have the budget to shop at their expensive shops at your local mall, we will let you in on a secret: go to Nibbly Bits. This business is a supplier to Woolworths so you know you're getting the same quality available at Woolworths without the price. Look out for Woollies rusks, cookies, and biscuits.
This factory shop which has been operating for a little more than 20 years now employs around 500 people. If you buy at this factory shop, you will observe that prices are sometimes half of those you get in retail stores. So, this Christmas, you have no excuse for not indulging in those Woolworths products available only for the high heeled of Cape Town.
Location:  Shop 123 Main Road, Paarl (next to Sit café) and 5 Pasita Park, Pasita Road, Rosenpark.
Telephone number: (+27) 021 863 2207 (Paarl) and (+27) 021 914 7858
Opening times in Paarl: Monday to Friday- 08:30 to 17:00 and Saturday- 08:30 to 13:00
Opening times in Rosenpark: Monday to Friday- 08:30 to 17:00 and Saturday- 08:30 to 14:30